DESIGN FEATURES
The ship is intended to break ice and to provide shipping canals in rivers, water-storage ponds, in coastal (including shallow areas) sea areas, in water areas of ports and in harbor basins of yards; to cut away ice at drilling rigs bases and to provide canals to the drilling rigs for the supply ships.
The icebreaking platform is a non-self-propelled air-cushion amphibious ship. It can be operated by a tug boat, an ice breaker or other push boat.

The platform can be operated at temperature of down to -400С. Control and monitoring of the power plant is remote from the central control station.

The platform design was developed in cooperation of design office Vympel with Nizhny Novgorod State Technical University.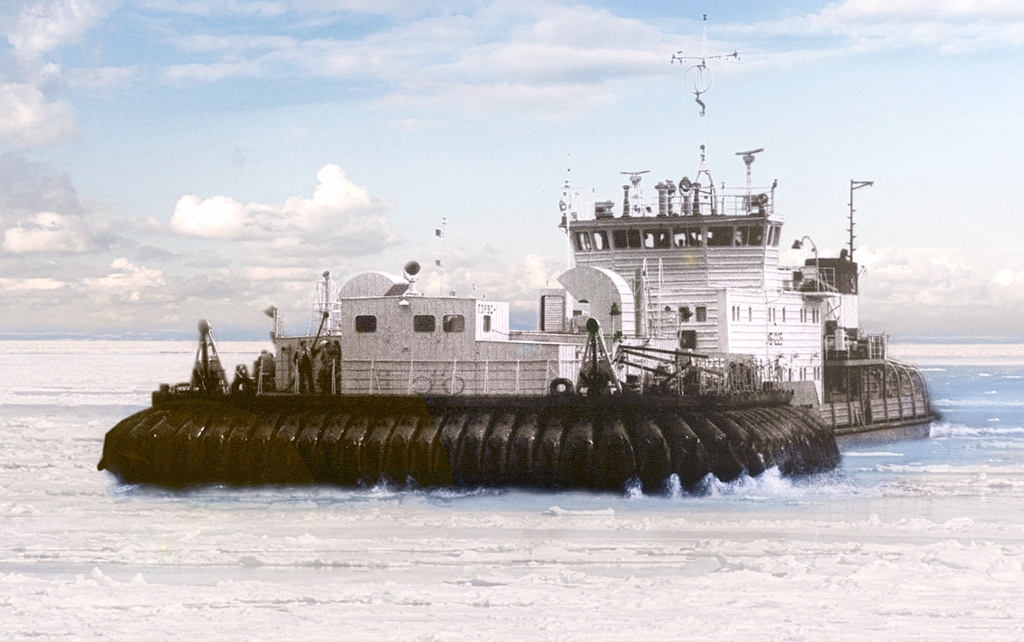 Main Features
Length overall, m 17.5
Breadth overall, m 20.0
Max. displacement, t 370
Hull material steel
Engine type diesel
Fuel consumption, t/h ab. 0.3
Thickness of broken ice up to 1 m
Breadth of channel, m ab. 20